DISCOVER THE BRAND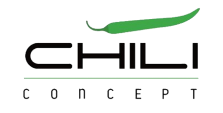 WHY WE LOVE THEM
They fight against throw-away products, the focal point being – products that can be carried for years with no harm to the environment.

EVERY PRODUCT CAN BE RECYCLED
Chilli Concept builds durable, high-quality, and cherished products. Their production process has everything to do with safeguarding the environment. The brand's product line range from fully customized bulk orders to stock-focused minimum quality orders. They believe no project is too big or too small.