DISCOVER THE BRAND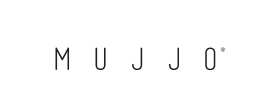 WHY WE LOVE THEM
Mujjo goes a step forward when it comes to innovation. They spend a lot of time fine tuning the details and adding cool features to their products.

A homage to the Apple products
Based out of Amsterdam, Mujjo creates upmarket accessories for Apple products by combining practicality with style, innovation and invention. Always at the forefront of revolutionary tech, Mujjo's products are a thing to behold.